3D Mapping Solutions conduct measurements of August Euler airfield and Griesheim public roads
2021/01/15
On 17.12.2020, 3D Mapping Solutions was on the road in Griesheim with a measurement vehicle to conduct measurements of both the August Euler airfield and public streets in the Griesheim residential area using high-precision environmental sensor technology.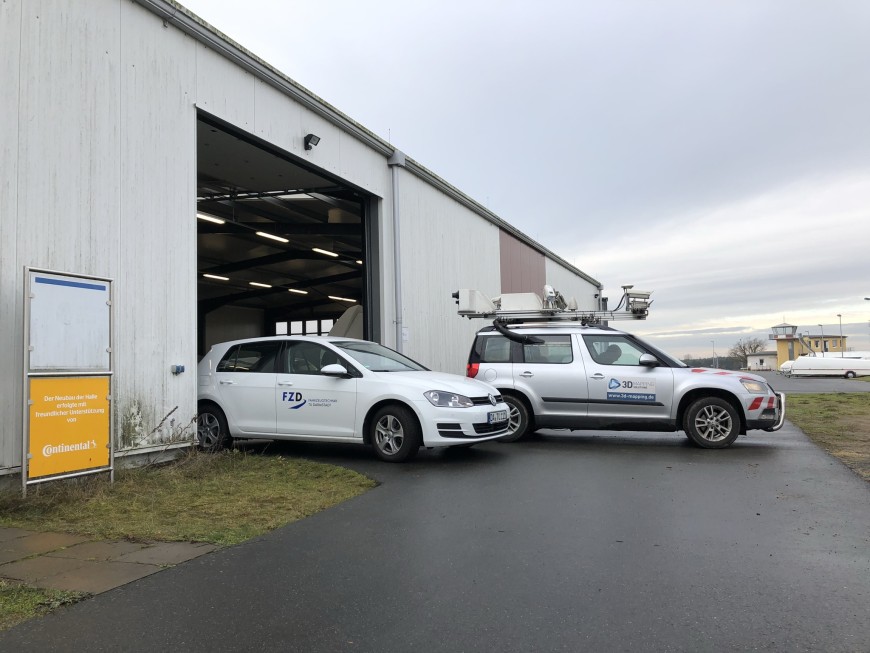 This is the basis for creating HD maps with an accuracy of < 1 cm. Features subsequently extracted from the measurement, such as lane boundaries, markings or traffic signs, are included in the generated map together with the entire topology and logic of the road network.
The availability of this map information is an important aspect for the feasibility and development of highly automated driving functions, which are being researched at the Department of Automotive Engineering e.g. in the PRORETA 5 project in cooperation with Continental.
In this project, a vehicle is being automated using artificial intelligence and tested on the test track as well as in public traffic.